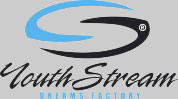 MILAN (ITALY)-The International Motorcycle Exhibition of Milan (EICMA) is always a meeting point for many riders.
When the Championships are off, expos are a good chance to keep in touch with the guys of the paddock.
Expos actually look quite like a paddock; the clothes change, but the faces are still the same.
Christophe Bertrand was in Milan on Tuesday and Wednesday.
He injured both wrists on the 19th of August, during the Belgian Supermoto Championship; he had a little crash, but landed on both hands and broke his wrists.
Christophe was riding for the Husaberg Team IPA managed by Marco Tognoli, and got his best result of the season in Sardinia, with a sixth place in the GP.
Mores was the last World Championship round that Christophe took part in. Since Sankt Wendel, youngster Andrea Occhini took his place; the Italian will be in the Team also in 2007 and 2008, while Belgian Bertrand decided to stop his career.
"After a very good 2005 season, where I finished 5th in the S1 Supermoto World Championship, I moved to Husaberg, willing to repeat or improve my results of 2005" said the 33 year-old Belgian. "I had some troubles at the beginning of the season, then I moved up to the top 8 thanks to the great work of the ELIMAR staff. Unfortunately I broke my wrists in August; it was a serious injury, that made me take an important step in my career: I stop. I want to thank the people supporting me during the season. I was really going for top results, and I am very sorry that it all ended so sadly".
Will we see you again on the tracks?
"I have a great passion for the sport, and I have also some new projects about helping a youngster! This gives me a strong motivation to stick around, but I will tell you more in the future. I want to thank everybody again, and we will see each other on the pitlane more often!".
Christophe's career started in 1983 with Motocross; he grasped a Belgian National Title in the 125cc class in 1991, but his future was in Supermoto.
He debuted in 2000, taking part in the European Supermoto Championship and finishing 11th on a 500cc Honda.
He consistently improved and finally got to grips with sliding in 2004, getting 3rd place in the French Championship and another 3rd at the European Supermoto of Nations with Team Belgium.
2005 was the year of his breakthrough; Bertrand rode his KTM to 5th place in the S1 Supermoto World Championship, and to 2nd in the French Championship.
"Strike-man" will not race anymore, but in bowling, pins are re-set right after they have been knocked out. And it is time to go for a new strike, or for a new "Strike-man".